Colours of Ostrava 2015 - Mika fangirling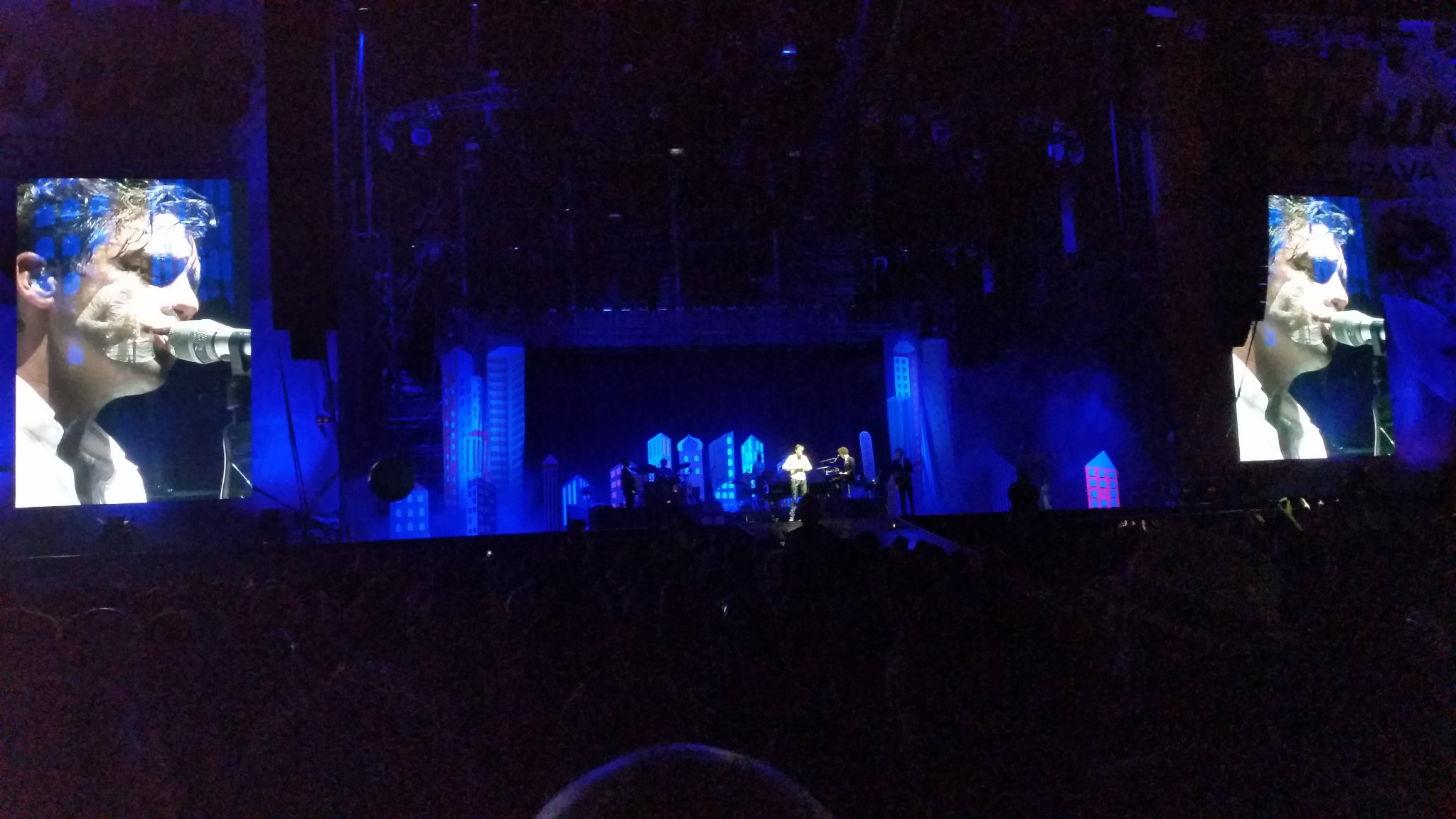 (DISCLAIMER: Most of the first paragraphs was written half an hour after Mika's performance, which was on 19th of July. :-)
So, the biggest music festival in the Czech republic has just ended, everyone's full of emotions - how could we not be, especially after seeing Mika for the first time in the Czech Republic! [At least that's what he says! ;) ]
And, I gotta say, it was really off the hook! That man was simply awesome! I mean, the whole festival was exquisite, full of great performances, but this performance topped most of them, if not all.
The whole festival was really packed with people; I've read some estimated figures for Kasbian's show, and there were approx. 39,000 people on that one! That's a huge number! Now imagine adding Mika to the equation; how many do you expect? Well, I'm not feeling really lucky for any uneducated guesses, let's just wait for the official estimates. Although the number is probably going to be lower; the performance started at 22:45, and that is pretty late, I imagine some people have jobs in the morning. :)
Speaking of Mika - he had to compete with lots of attractive AND energetic performers on the stages before. Luckily for him, I can see at least three factors why his show was just better:
Almost everyone knows at least two or three Mika songs. That's a huge plus.
Just like one of the guys from The Mispers, Mika learned a few phrases in Czech and said them with a very good pronunciation. Which really cheered us up.
It was raining for almost two songs! These things you can rarely predict, and it left Mika with a soaked shirt, wet hair… Pure perfection for all the ladies out there, one of them even gave him an umbrella. O:-)
And he was the last one!
Summing that up, it's a wonder why I haven't seen that guy sooner. I really liked him, my female friend was so excited of him - and she was appropriately vocal about it!
He wasn't the only one, though!
Of course, Mika wasn't the only performer. I had a few other highlights:
Thursday
I missed the first day, so I didn't get to see Björk, who was also one of the major selling points of this year's fest. And did I miss a lot of things, let me tell you…
Friday
On the second day, I started relatively mildly, by going to Melody Boys - a collection of swing soloists from the Melody Makers (by Ondřej Havelka). Quite a nice pack and definitely a pleasant music that made my day.
(NOTE: this is not how it looked, but you can get the idea)
Then, Kasabian and St. Vincent really blew my mind. That day, I was too exhausted to enjoy them properly, but St. Vincent surprised me with their electro-vocal-artistic-dancing mix.
José Gonzalez, on the other hand, brought a steady pile of hardwork, rhythm, and guitar strings onto the stage, though I only knew his last song (which is actually a cover of The Knife's Heartbeats). Nevertheless, I enjoyed him quite a lot.
That night, I stayed until 5am, as I didn't have any reasonable means of travelling back home before then. No train, no bus, only taxi. And I didn't want to spend any more money, so I survived… somehow… with my friend.
Saturday
Third day, I decided I want to stay late, until Clean Bandit performed, which was right after midnight. (And, realizing my stupid decision from Friday, I went by car. :-) But before that, I listened to Aneta Langerová, a well-known Czech Idol winner, mainly playing songs from her latest album. I have never heard the songs live and she surprised me with just the little things. (Unfortunately, the violins couldn't be heard very clearly in the beginning, and it hurt some songs.)
Nicolas Pellerin et les Grands Hurleurs, a lively trio from Québec with amazing (but also very down-to-earth!) violinist slamming his feet into the ground. That is the percussions, mind you. Plus he's singing! They made all the people dance in already hot Drive stage. It's also the only group I've got CD from.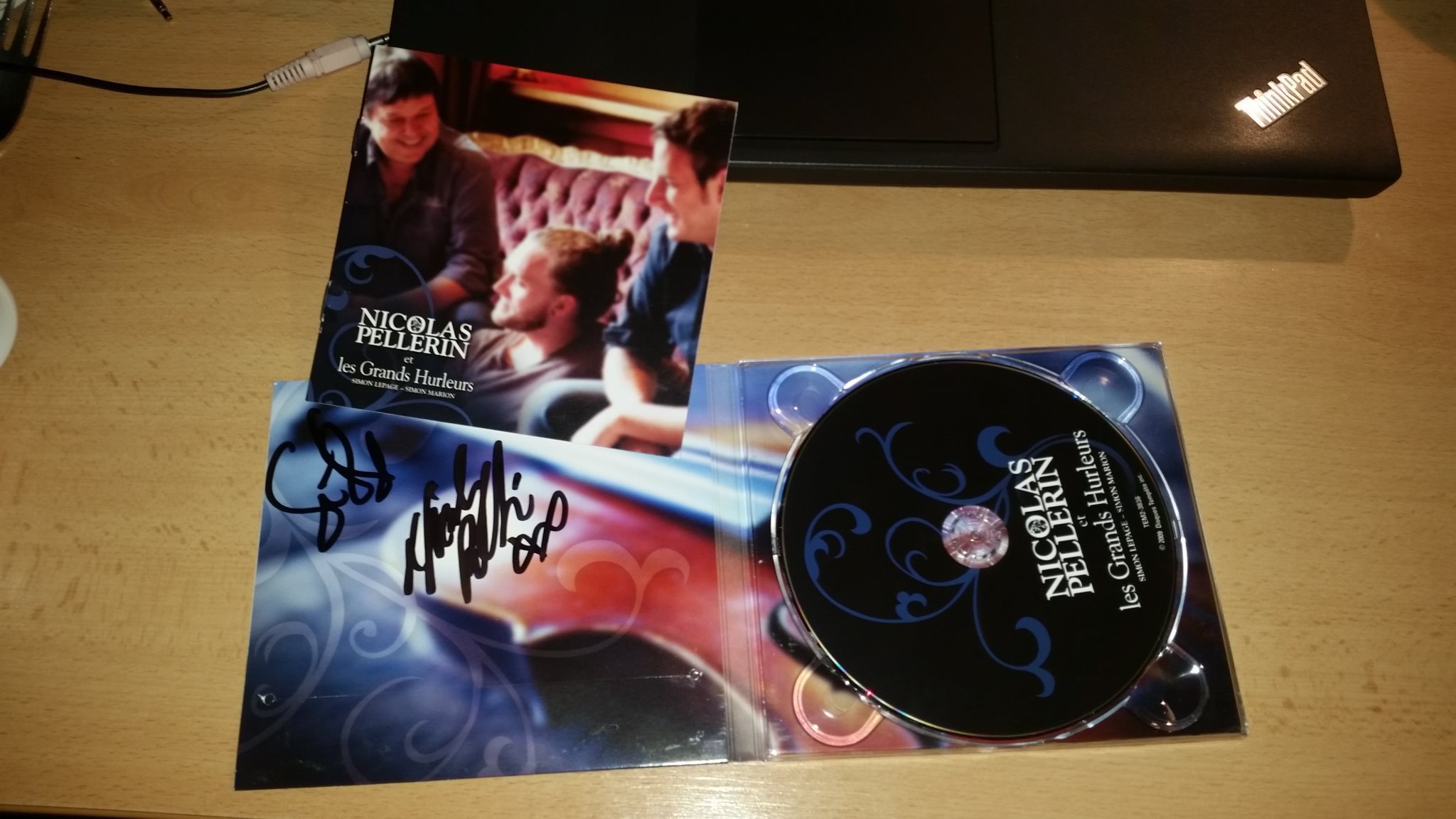 Rudimental was also a load of fun; one does not realize how many songs he knows from them. Unlike Dillon, who seems to be a big deal to almost everyone but me.
And Clean Bandit, a mix of classics and electronic pop. Kinda like Lindsey Stirling, though she does mainly EDM; also she's dancing + not as oriented towards classics as these guys are. All in all, very polished performance and a blast to watch. Grace Chatto actually looked very inviting, and Milan Neil, the violinist… Wow, he's both talented and handsome. I actually didn't mind that Jess Glynne wasn't there to sing her Rather Be solo, the female singers made it up to us very, very well.
All in all, I feel that I enjoyed this day the most, and I also remember the most from it.
Sunday
The last and final day of the fest! Time to waste money on all the burger stands I could find. In the end, I tasted three different burgers from three different stands, and boy, were they all so good!
It might be the biggest joke of the whole universe, but I actually don't remember that much from the day. Actually, here's a couple of things: Rodrigo y Gabriela, a passionate guitar couple from Mexico. Legend says that after every performance, both Rodrigo Sanchez and Gabriela Quintero have to submerge their hands into an icy water, otherwise they would burn until then. And it wasn't far from the truth; in fact, it was hot that day, firemen spraying water on us, and these folks have shown one of the best performances I've seen on Colours. Really.
(Fun fact: in order to sync audio and video at Colours, the audio coming from the speakers was delayed. It could be seen pretty clearly, focusing on both the couple on stage and the music playing. And, therefore, the clapping audience didn't really fit into the real rhythm. But whatever, I pay attentions to these stupid details. :))
Then The Mispers, a British band. See for yourself. I've never heard of them before Colours. And they're good.
I've also heard some of Vök, though I can't really remember anything now.
And then Mika. Don't worry, I'm not going to repeat myself. It was a great ending artist, before we needed to board the train back. We missed his ending song. But it's alright.
Weird day, that was.
Summary
I mean no disrespect for the reader, but I'm not going to write another paragraph about Colours; this is already one of the longest things I did in a long, long time. And how long did it take me to write it! One thing is for sure, though: I'm going again next year. And I hope to meet you there. ;-)
I'm also going to the OFF Festival in Kraków, for one day (Friday). Maybe see you there, then?